The
Kazzie
Award Inc.
Proudly funded by generous donations to
The Karen Curnow Women in Environment
Protection and Litter Prevention Memorial Fund
2018 Award opens on August 20 and closes September 10.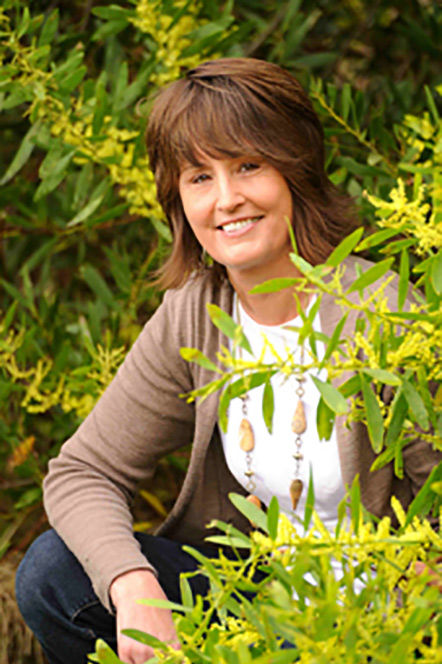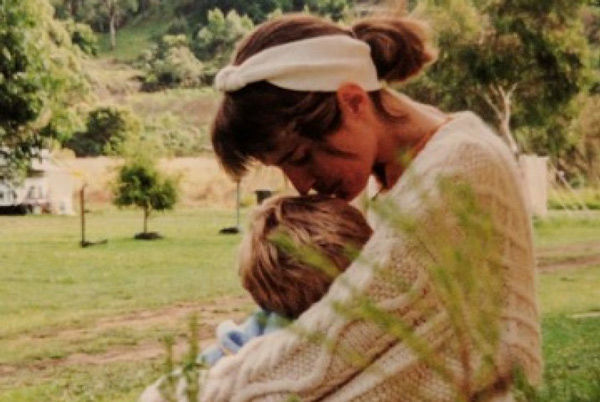 Karen's Legacy
Karen, lost to us in June 2017, was a psychologist with a passion for assisting women to understand and encourage positive environmental behaviour.
Karen understood litter prevention and environmental protection are essential components of our sustainable future. She was a pioneer in facilitating community behaviour change and over her career supported many people working to protect our environment. Often Karen met women working quietly, without recognition or the resources to fulfill their dreams for a litter free life and a clean environment.
Karen's Dream
To extend Karen's work of providing practical assistance to the unsung heroes, we established an award for women building social cohesion, based on grassroots action, respect and dignity.
A champion of community involvement, her legacy fund is aimed at supporting women who need a helping hand to realise their dream in creating the future they believe is possible.

The KAZZIE Award is seeking applications from women who want to raise awareness of efforts for environmental protection and for litter prevention.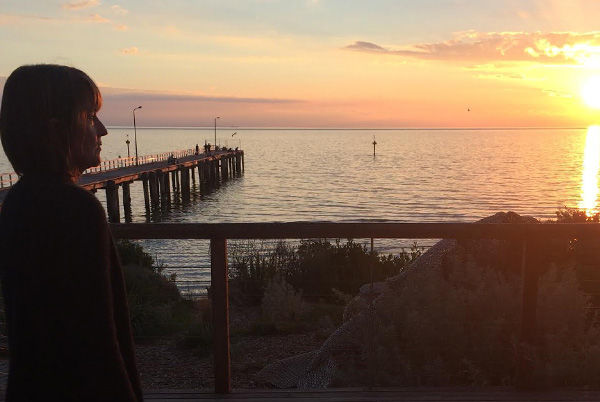 It was Karen's dream that all women be empowered to
live a litter-free life and enjoy a clean environment.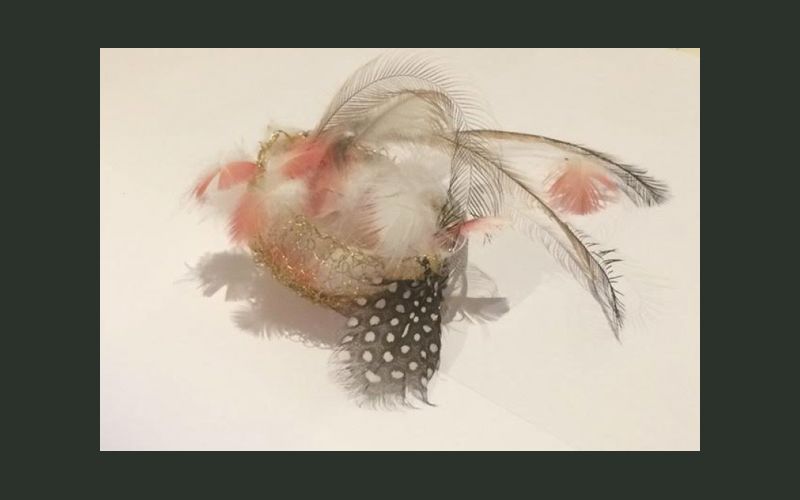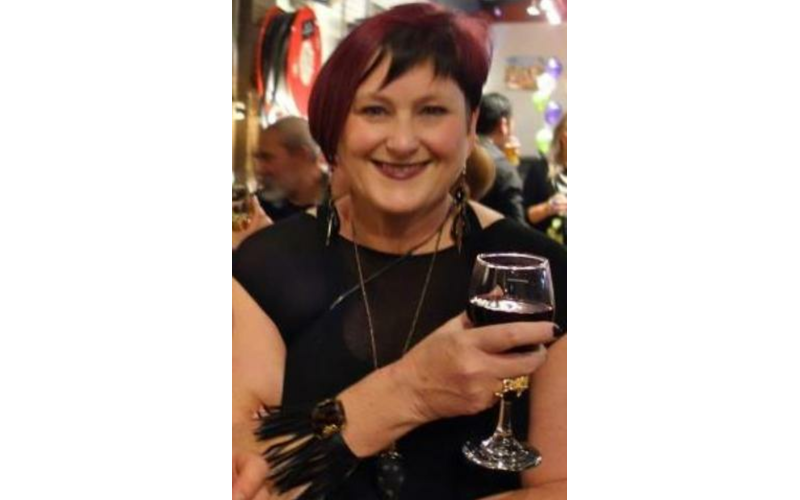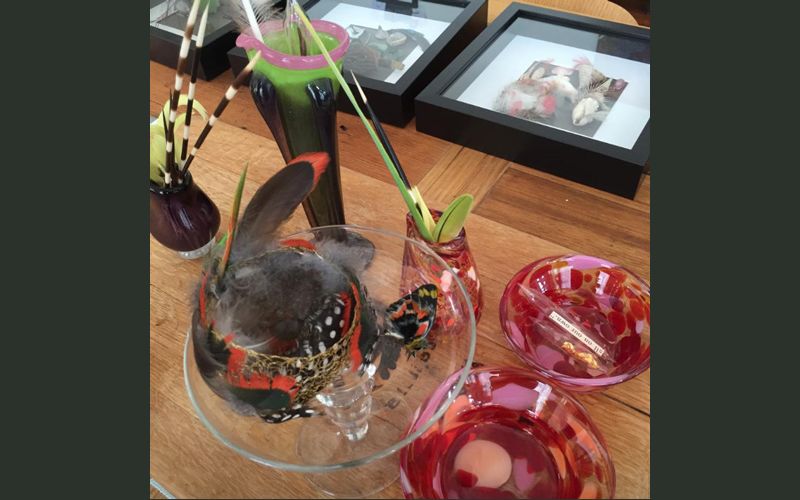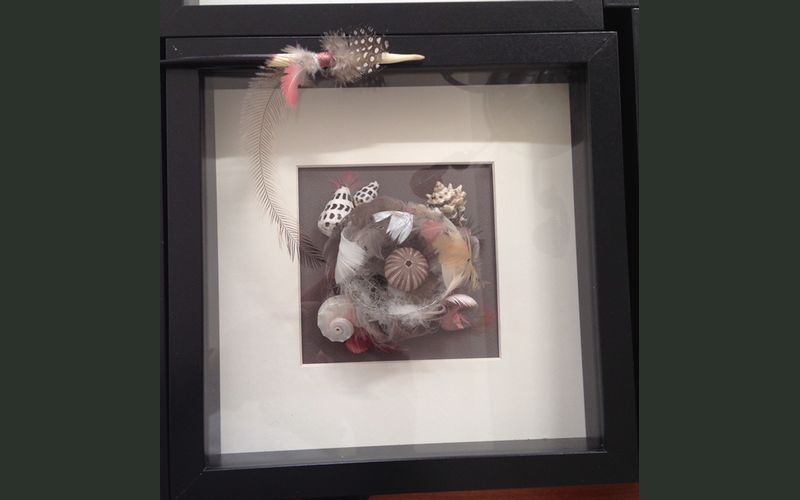 The KAZZIE Award
Recipients are acknowledged with a financial award in the form of funding to help achieve their dream. Funds might be allocated to a single recipient or divided among a maximum of four recipients. Each recipient receives a personalised KAZZIE Award artwork created by our artist Jo Postlethwaite (Karen's friend of 35 years).
Jo's work is based on the sense of protection and belonging associated with nesting and building a future and is a reminder of the power of women. The handmade pieces are fabricated from recovered littered items lovingly combined to create unique artwork.
On 29 September 2018, the Award will be presented at the College of Community Psychology stream of the Australian Psychological Society Congress.
How applicants wanted to effect change
"Increase well-being, sustainability and ecological consciousness starting with our friends and neighbours"
"Teach communities that being eco-organised won't cost the earth"
"Promote female empowerment and environmental care"
"Making sustainable choices the new normal"
2017-18 KAZZIE Award Assessment Panel
The panel is comprised of Karen's family friends and colleagues who are all environmental champions from government and non-government agencies in Australia and overseas.

Sharon Owens
Sharon manages the NSW Environment Protection Authority's Litter Prevention program.

Sam Muller
Sam is passionate about the environment and delivers innovative community planning.

Trish Hyde
Trish, an eternal student of life, is a passionate business leader.

Sheila White
A leader in Canadian litter prevention and editor of Litterland.
Rowena Mulligan
Lifelong friend, registered nurse, parent and a director of a local general practice.

Natacha Dobrovolsky
A social marketer and communications specialist on sustainability.
Jan Flavin
Jan worked with Karen on innovative approaches to enhance the lives of all.

Kathryn MacPherson
A private practitioner, interested in reproductive health and healthy work environments.

Susan Phillips
Sue is a maternal and child health nurse caring for young families.
Jo Postlethwaite
Joanne, a litterologist and creative artist.

Karen Cosson
Karen brings her experience in governance and probity.

The KAZZIE Awards Inc. Board
Rob Curnow
Secretary and Karen's partner for over 32 years. Rob works on practical ways to facilitate sustainable actions.

Fletcher Curnow
Treasurer and oldest son, Fletcher is a Community Psychologist passionate about environmental issues and young people's well-being.

Lindsay Curnow
President, and Karen's youngest son. Lindsay is passionate about environmental issues, social justice and fairness.

Thelma Joan Gracie Curnow
Thelma Joan Gracie Curnow presented the 2017 inaugural KAZZIE Award at KNSWB Congress.

Applications for the 2018 Award are now open and close on September 10.
Please subscribe to our newsletter for future updates.

Subscribe For Updates
Subscribe to our mailing list for updates relating to the KAZZIE Award
Thank you to our Award Partners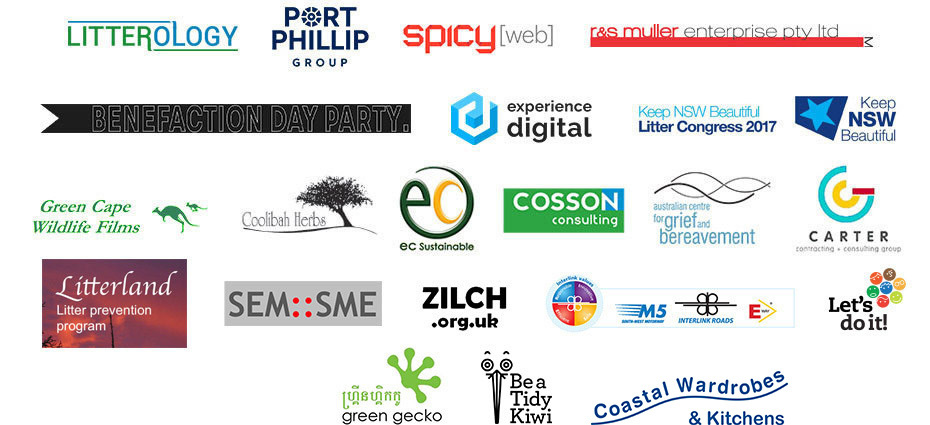 A special thank you to all those who have so eloquently summarised their sorrow at Karen's passing with special messages and well wishes at this difficult time.